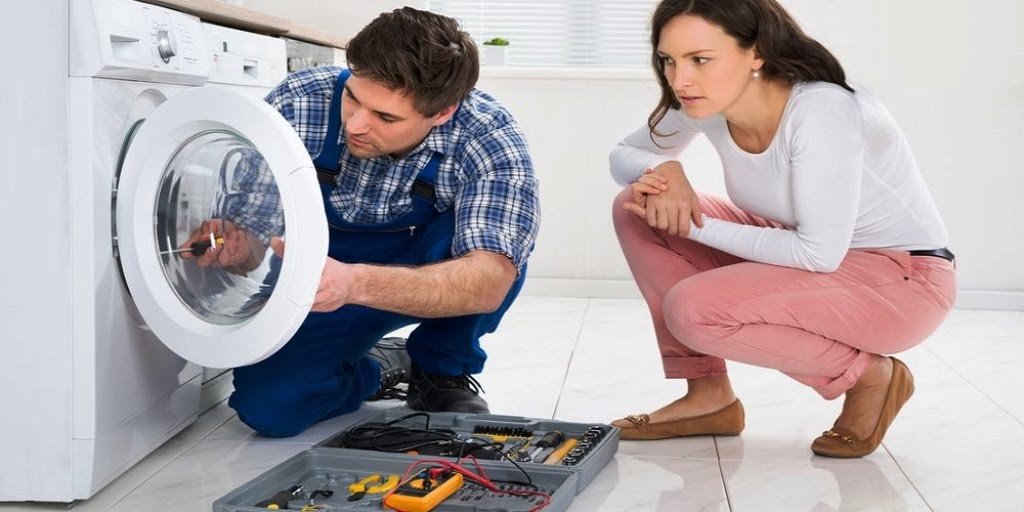 How to Find Best Washing Machine Repair Technician
The washing machine is a very important home appliance in today's world for washing and drying our clothes quickly and conveniently. There are a huge variety of washing machines in the home appliance market such as semi-automatic and full-automatic washing machines for washing clothes effortlessly. Semi-automatic washing machines are semi-automated and human interference is needed during the washing process while fully-automated washing machines are fully automated and it does not require any human interference.
However, these appliances have the possibility of damage and breakdown due to many factors that can affect the performance of the appliance. Although anyone can fix the working of the washing machine through any washing machine repair service one must ensure that these kinds of repairing work should be done with a professional and experienced repairing service provider.
Finding a professional and experienced technician can be a tedious job but our task is to make it easy through the following simple tips:
1. There may be many service providers who claimed to deliver the best service but our foremost priority should be those service providers who have a stellar reputation in the market. Reputation can be made only by offering quality service to the customer and if a service provider has a very good reputation in the market that means he has already delivered quality service to his customers. We can use google reviews to filter out the best service providers in our area. We can visit their official website, social media pages, and check customer reviews about their service. This will help us to filter out the best from the rest and we can rest assured about their services.
2. Don't choose the cheap service provider for washing machine repairing service because these service providers are not always good. Never make the decision entirely based upon the prices as cheap repairing service can lead to low quality work and it may harm our appliance. Therefore make your decision after doing a detailed analysis of prices and quality.
3. Always choose that service company that only uses original parts of the appliance's brand as it will not harm your appliance. Try to find those service providers which deal with all available washing machine brands in the market. This makes your task easy and you will be able to repair your appliance without any difficulty. Trusted service providers always do repairing work with original parts so that they can offer an extended warranty of the product to their owner and it will assure quality work.
4. Make a list of best-repairing service providers with the help of the above tips and then choose the best one who will provide quality service with the best competitive price available in the market. Congratulations! You have found the best washing machine repair technician.